I posted a short little vlog today to announce some new exciting changes in my crafty world! Can you say "no more shooting video tutorials in my dining room?" woo-hoo! Check out my new crafting studio being delivered!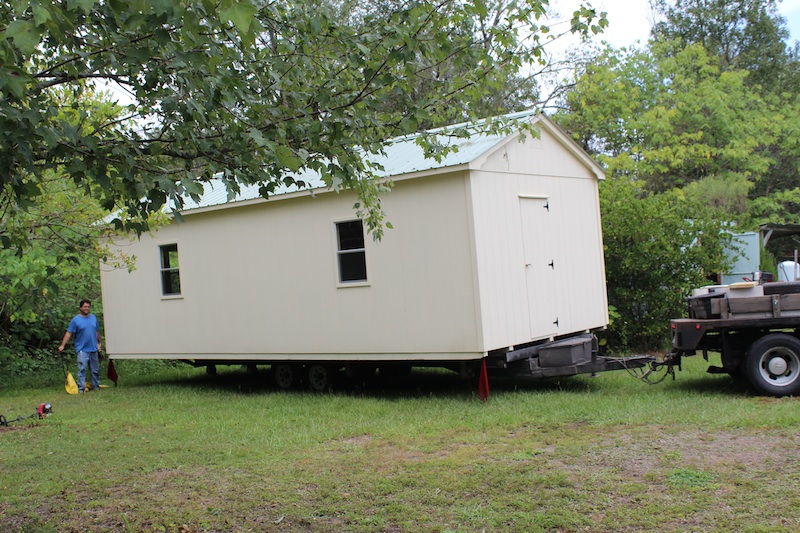 I also make a big announcement for my Spanish speaking followers out there! Si hablas (o entiendes) español preparate para los tutoriales en español que voy a comenzar a poner en mi canal YouTube comenzando este lunes!
My little helper makes another debut in this video. Isn't she getting so big?! At her 2 month checkup this month she measured in the 100%ile for height (what?!) and 90%ile for weight… she grew a whopping 3 inches in just 2 months. Wowzers! All I can say is: "Mama-milk rocks!"
In this video I also give you a sneak peek of Monday's tutorial. Do you think you know what it is? Leave me a comment with your response. Here's a hint (that may not help much) but I've received like 100 requests for this project.