Wow! I'm 29 yrs old today, well… yesterday (late blog post). Like my hubby says, I'm "knockin' on 30." It feels weird but in a good way. I'm very happy with where I am in my life. Loving husband, awesome kiddos, organic farm, doing something I love … Yea, my life is GREAT!
I tried to take a break from the computer today but I just couldn't. I was overwhelmed by the email notifications of the hundreds of messages and posts I received from friends, family and followers. WOW! Thank you so much for all the love and support. I really appreciate it.
My mother and youngest sister came to visit and brought some yummy food and gifts for the kids. I cooked a light dinner and for dessert we had a yummy (store-bought) carrot cake.
As far as birthday celebrations go we like to keep it low-key around here and have some good 'ol family fun! My son had me cracking up all day today especially with the birthday song he wrote for me. He grabbed his little guitar and rocked out!
Now, that it's already after midnight and it's technically not my birthday anymore I'm off to work on a longarming tutorial in my new (but not totally finished) studio.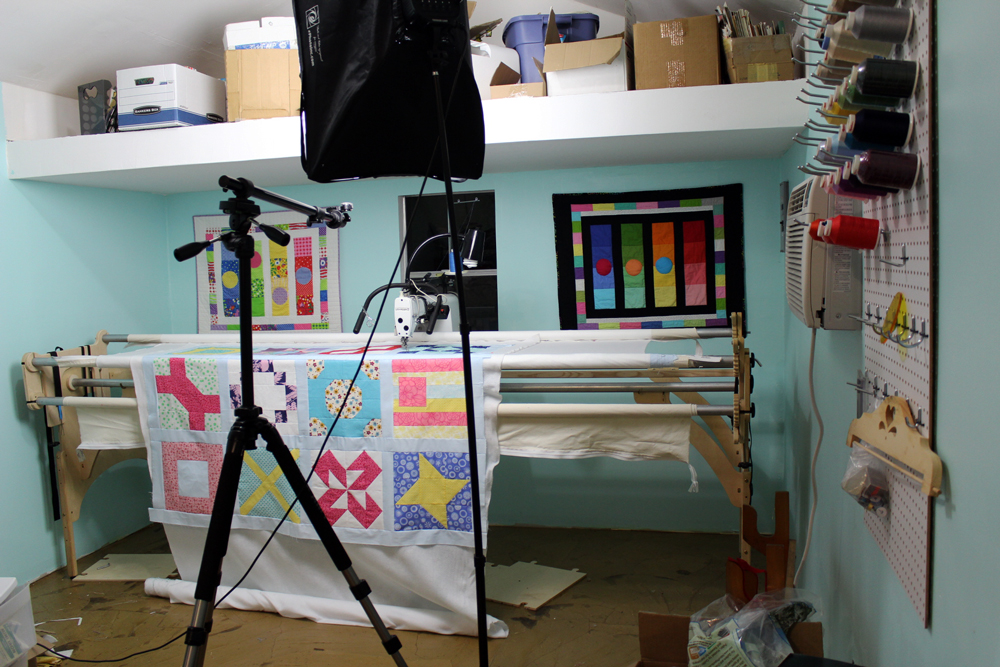 Don't judge. This is a one woman production over here. Something's got to give.
Have a great weekend!