I don't knit and I barely crochet so felting is not something I'm familiar with. When I heard there were no rules, no thread, and no buttons to press on Simplicity's 12 Needle Deluxe Felting Machine I knew I had to give it a try! Thanks to our generous friends at Simplicity I now have the opportunity to play with this new baby and give one away to a lucky follower… will it be you?
The machine has 12 needles that come already installed for you. A guard to protect you from getting your precious fingers too close to the needles. It has no buttons or screens to deal with. Simply step on the foot pedal and go!
I've played around with quite a few fabrics and materials so far including natural and synthetic fibers and have had no trouble at all.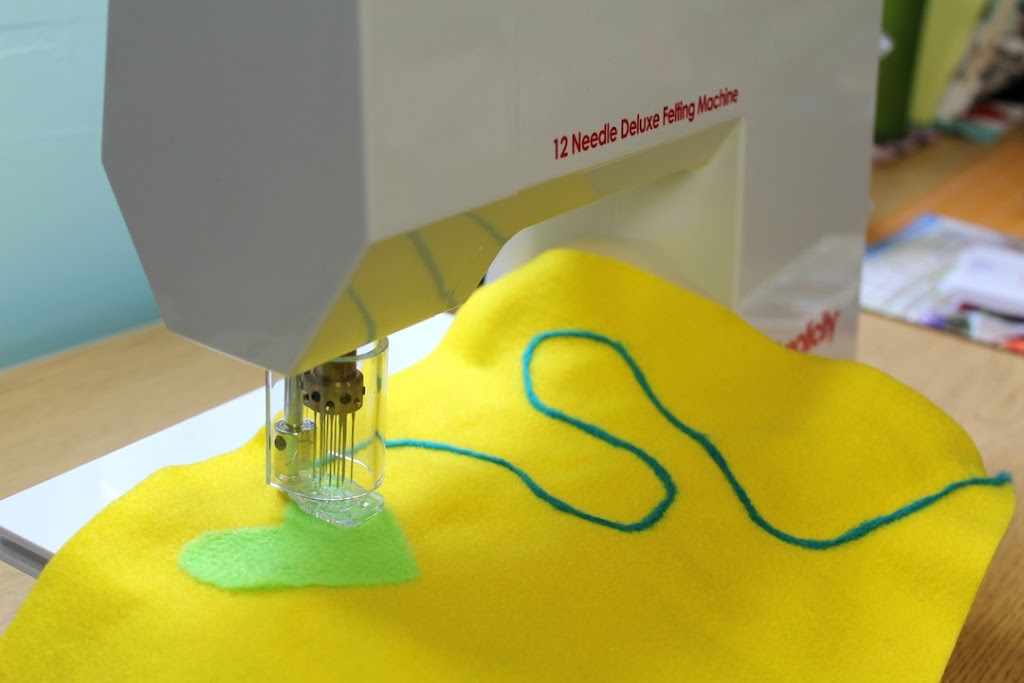 I'm excited to play around with this little machine some more and bring you some tutorials in the near future because there is so much that can be done with it!
Here is a little eyeglass case I made from an old wool sweater. So easy and quick! Tutorial for this is coming soon!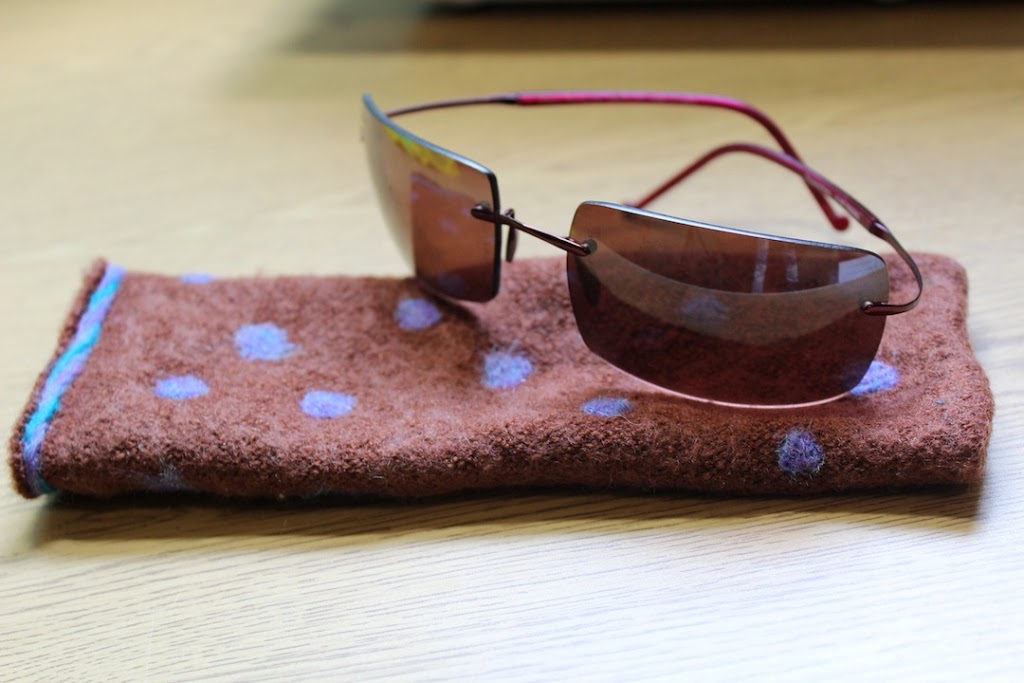 One lucky viewer will receive the felting machine, a pack of 12 needles, allen wrenches and the Felting projects & tips book.
Click HERE to watch the full product review and learn about how you can enter the giveaway!
(p.s.- If you don't have a Facebook page you can enter anyway… I know not everyone has one.)
Felting machines and products were provided free of charge by Simplicity Creative Group. All views & opinions are purely my own.