WOW! I can't believe it's already October. This year is just flying by. Living in Florida it's still pretty hot but we're looking forward to cooler days coming soon. Now that my kids are getting a little older I'm thinking I may have to make real costumes for them this year. No more getting away with quickie-thrown-together costumes. Oh, joy! I wasn't ready to tackle a full blown costume this week so instead I promised my 3 yr old DS that we would make a trick-or-treat bag. He loves being on camera now and helping me make these tutorials for you.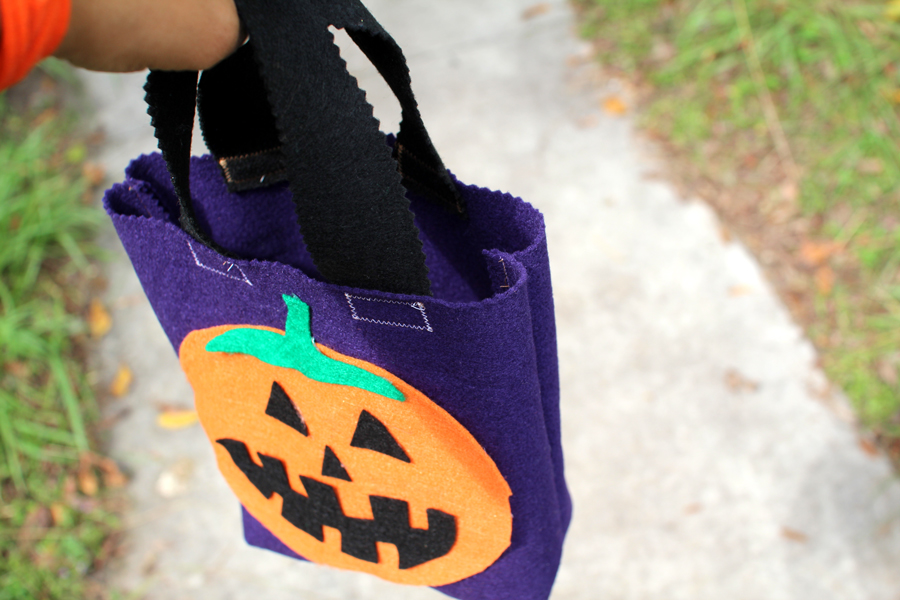 Halloween Trick-or-Treat Bag Tutorial
Halloween Trick-or-Treat Bag Tutorial
It's super quick & easy to whip up because it's made of felt- which doesn't unravel or fray (yippee!) and minimal sewing. The embellished jack o'lantern is put together with a craft glue gun and we had a great time whipping this little bag up.
The finished size is made for a toddler or young child up to around age 6. If you want to make yours bigger simply increase the width and length of the main body piece and make the handles longer but not wider (unless you want to) and it will work out just fine.
I'll leave you with the video tutorial HERE or below (if you're reading this on my website). Enjoy!
I love pins!