This week I posted Part 2 in the tank top making tutorial series I started a few months ago.  In Part 1 I showed you how I take a baby's onesie to create a new pattern for the tank top.  In this Part 2 video, I show you how I take the pattern and sew up the tank top using stretch knit fabrics.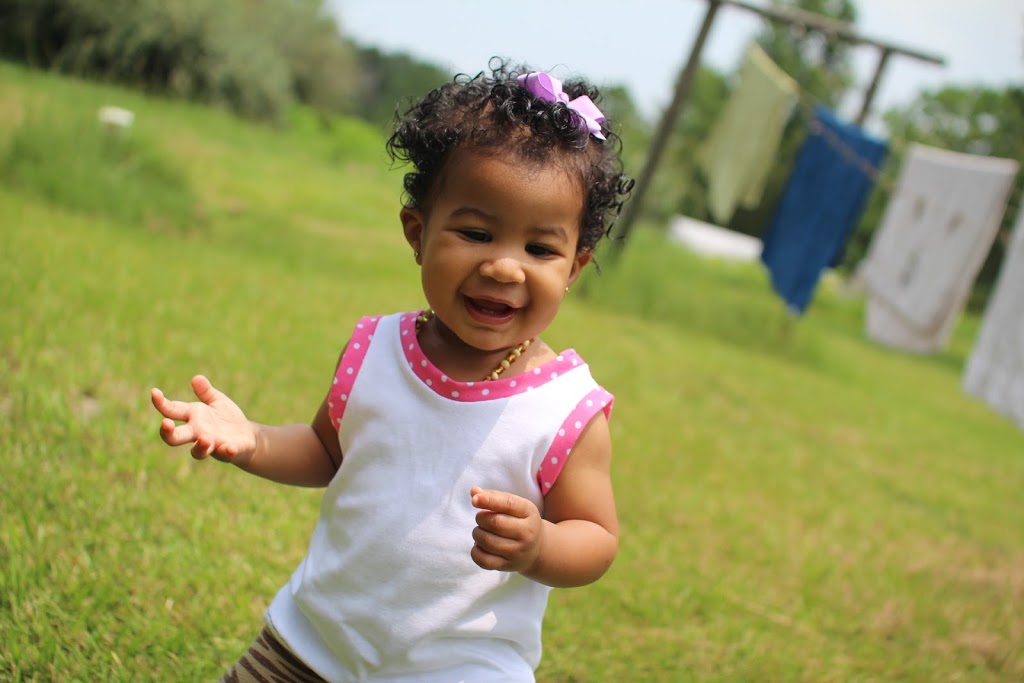 Finished tank top I made from a onesie for my baby girl- Allie @ 9 mos
The fabric I used was from one of my video sponsors- Fabric Mart Fabrics. I discovered them a few months ago after coming across a $1.99 US per yard fabric sale on their facebook page. If you haven't heard of them check them out! They specialize in ALL KINDS of garment making fashion fabrics and notions.
Here's part 2 of the video tutorial. Enjoy!
If you are reading this in your email, click HERE to watch the video.
Happy sewing!