If you have watched Episode #2 of the Crafty Gemini show then you know how to upcycle a pair old denim jeans into a tote bag. Since we didn't use the entire pair of jeans for that project I wanted to use my denim scraps to make another functional craft project. Here it is! My new upcycled denim coin purse/card holder! This could even be used as a quick wallet to put a driver's license and some cash in… slide it in your back pocket and you're out there door!
This project is SUUUUUPER easy and would be a great beginner project. Since there are a ton of tutorials for similar wallets on the web I decided not to make one and share a link with you instead: Easy Peasy Snap Wallets
You can use any fabric you want… but I love to upcycle and use up leftover scraps from other projects!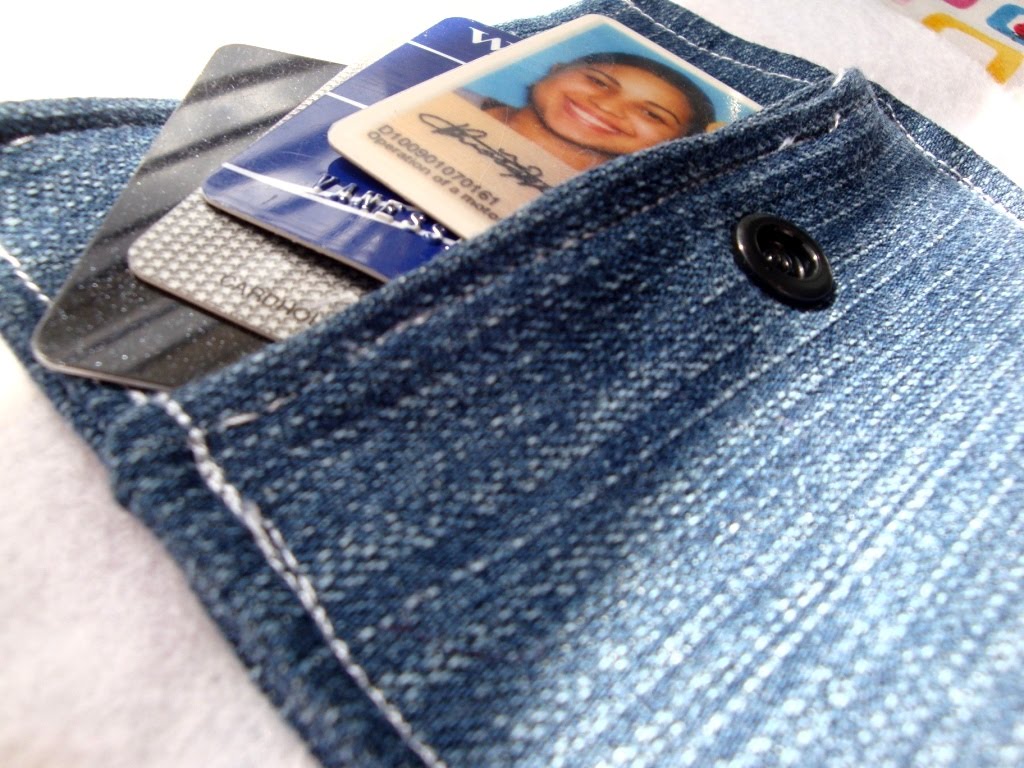 I used a black resin snap for the closure. Look over on the right side bar for our sponsor KAMsnaps and click on the button to go to their store. That is where I get all my snap tools and snaps at.
If you don't have snap pliers/press you can just sew on some velcro or even a button for your closure.
Hint: I will be giving away a complete starter snap kit from our sponsors at KAMsnaps.  The kit will include snap pliers/tools and 200 snaps! Make sure you subscribe to this blog to get the latest info on that giveaway!